Revolutionary Computer Education Franchise by ISDM. Reputed & Well Established Computer Training Institute Franchise, Join hand with us get Innovative Revenue Resources for your Training Center
Franchise Offers in following Catagory:

Training Institute Franchise

/

Online Courses Franchise

/

Schools Project Franchise
If you want a Govt Approved/ISO Certified/Best Computer Education Franchise or Computer Institute Franchise than ISDM will avail the great computer institute business opportunity.
Computer Education Franchise with ISDM
Start/Register/Open Computer Education Institute with ISDM Franchise
Experienced and Well Established Education Franchise Network since 2007

17 years of experience in education and training and franchisee support.

400+ well-designed courses  including Computer Courses & other Skill Development Programs.

No.1 educational organization recognized by Central Govt of India, NCT New Delhi.

5500+ placement partners providing career assurance to the students at your Institute.

Owned Placement Services with Jobfixer
Self Learning Application & Portal – Independent Learning
Free Govt Jobs Preparation Support – Independent Preparation

It is a low-investment Educational Franchise Opportunity for own training institute franchise.

No royalty in student's fees and revenue

Awarded educational franchise support

Excellent marketing & branding material for training institutes

Own Ed-Tech & e-learning computer education franchise
Recognition & Alliances
Govt of India Registration No. 1212/19 NCT New Delhi

Govt of Madhya Pradesh (Registration No. 07168/07)

An ISO 9001:2015 Certified Organisation

Red-hat certified Programs (RM-1101/17)

Microsoft Certified and authorized Partner for education and training

MSME – Central Govt of India (Registration no. MP16E0015065)

MoTA – Ministry of Tribal Affairs registration no. "eipsindia002/2018-2019/161"

NCW- National Commission of Women Govt RC No. 7545885452

Niti Ayog – Govt of India (Reg. No. MP/2017/0181295)

Registered Training Partner NSDC – PMKVY (Registration No. TP001906/2017)

International Accreditation and

Recognised by IBC (International Benchmarking and Certification) Registration No. QM/1501ED/984

Worked with PMKVY, NULM, NDLM,

PMGDISHA as authorized Training Partner with Govt

Complete Online Ecosystem- Online Franchise Registration, Student

Registration, Online Exam, Online Result, Verification, E-Library

More than 1300 corporate connections for placements of our students

Record 5000 placement in a year from the best education provider in India

Startup India- Registered under Hon'ble Prime Minister's Start-up India

MoSDE– Associated with Ministry of Skill Development and Entrepreneurship

MHRC– Ministry of Human Rights Commission of India. Govt R No. 8635823263
About Independent Skill Development Mission
IT & Computer education is one of the most emerging scope for job seekers. Software and coding, Computer Hardware and Networking professionals and other skill development sectors are the major requirements of industries.
According to a Skill India survey, there are more than 54 Lakhs jobs shall be arisen in computer and IT sectors. 10 lakhs jobs for Hardware and Networking professionals would be seen in the market. During the Covid-19 29% of total education, the market is being shifted to the online learning systems.
It means, there is the best business opportunity in computer education and ed-tech and Soft skill development. Computer and It education will give you the best returns in today's market.
ISDM Computer Education & Skill Training Group is giving you the opportunity to enter and start a profitable business in low investment. After becoming an ISDM computer education franchise, you can provide training in all the sectors and industries including computer and it, accounts, multimedia, textile, hardware and networking, yoga, automobiles, civil and construction, interior designing, fashion designing, soft skills etc.
Thus, you can set up your own computer training institute with ISDM. Own your profitable education business with the franchise partner of ISDM Free for north east.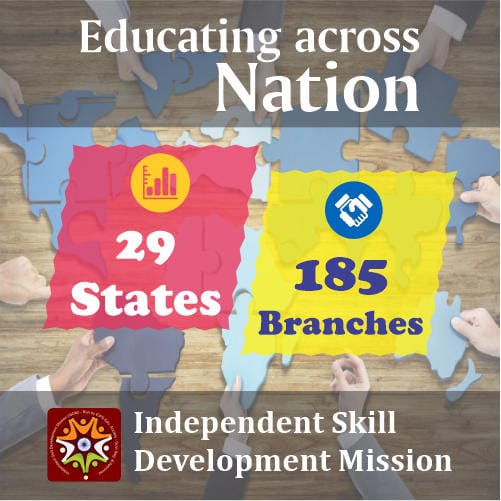 One Franchise with Multi Benefits
World-Class Fractalities with ISDM

Computer Education Franchise 
Training Programs & Courses
5 Nos of Computer
1 Trainer
Internet Connectivity
free government computer courses franchise* govt free computer education franchise* computer institute franchise* computer education franchise in village area* govt computer education franchise* computer center franchise* free franchise for computer center* govt schemes for computer education* ngo scheme for computer education* mputer training institute franchise* computer institute franchise absolutely free* free computer education scheme* govt project for computer education* computer training franchise* computer institute franchise* computer courses franchise* free computer center franchise* ngo franchise for computer education* government franchise for computer institute* most profitable computer education franchises* free computer education by ngo* franchise of educational institute* computer education institute franchise* study centre franchise* indian computer institute franchise form* computer education franchise in bangalore* central government computer courses franchise* government computer courses franchise* free govt computer courses* abacus franchise* free computer education* skill development institute franchise* computer education center registration* franchise for vocational courses* vocational training institute franchise* computer institute govt registration* youth computer training centre franchise* ngo computer education franchise* computer training centre affiliation* franchise opportunities in hyderabad* computer franchise* best computer institute franchise* franchise opportunities in pune* central government schemes for free computer education* government certified computer courses* govt approved computer courses* franchise opportunities in kerala* digital india franchise* franchise in hyderabad* government approved computer institute* online computer courses in india* govt recognised computer institute franchise* franchise opportunities in tamilnadu* education franchise opportunities* franchise opportunities in kolkata* free computer education project* govt computer course franchise* central government computer education scheme* education franchise in india* distance education franchise* govt affiliation for computer institute* computer training center business registration* institute of computer education* new business franchise* free computer education program* govt computer training center* franchise options in india* free franchise in india* central government project for computer education* top education franchises* computer saksharta mission* top franchise in india* central government free computer courses* free online computer courses in india* all india computer saksharta mission* government computer training institutes* franchise opportunities in andhra pradesh* government computer training scheme* govt approved computer institute* new computer institute registration* how to register computer training institute* registration of computer training institute* central govt scheme for computer education* computer franchise business* computer institute registration* franchise opportunities in gujarat
Apply for Computer Institute Franchise|Computer Center Franchise|Computer Institute franchise in India|Computer Business Franchise|Best computer institute franchise in India|Apply for computer institute Franchise for Free|How to get Computer Institute Franchise in India| Computer Training Institute Franchise|100% Free Computer education franchise|Best Computer Education Franchise in India|Free Computer Institute Registration in India|Computer education franchise in USA|Computer education franchise in South Africa|Computer center franchise in Canada|Computer institute franchise in Bangladesh|Top 10 computer education franchise in india| Top computer institute franchise in India